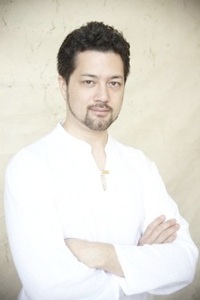 Founder / Director of Bella Gaia
FAVORITE CHILDREN'S BOOK:
FAVORITE FOLK-SONG:
Kenji is an award winning filmmaker, music producer, theatrical show director, and classically trained violinist.
A world bridger of music, visual arts, science and unique storytelling, Williams explores the nexus of art and science through collaborations as diverse as NASA scientists, consciousness researcher Deepak Chopra, and top world-music musicians.
With over 30 years of music experience in performance, composition and production, and 20 years of film production experience, Williams expresses his work from big music festivals around the world, the Smithsonian, Guggenheim Museum, Winspear Opera House,  UNESCO, U.S. Dep State, and film soundtracks.
Combining unique skills in film and music, Williams has earned international film awards from the Canadian Society of Cinematographers to the Sundance Film Festival, and has garnering media exposure from the BBC, NPR, PBS, ABC, and FOX.
In addition to critical acclaim, Pioneer, Panasonic, and Sony corporations have sponsored Williams with technology to support his artistic vision.
His current project, BELLA GAIA, involves collaborating with institutions such as NASA, The Smithsonian, and the Denver Museum of Nature & Science, and has raised over half a million dollars in funding from NASA and other foundations.
Composer and producer of 6 music albums, Director of 15 films and music videos, 3 feature length projects, 3 multimedia theatrical live shows and 1 full-dome planetarium show, Kenji Williams is respected for pushing the boundaries of audio visual art and pioneering the convergence of art and science.
More information can be found at http://www.bellagaia.com.