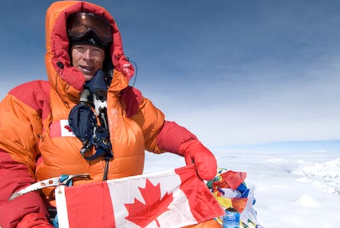 Emergency physician / Adventurer
FAVORITE CHILDREN'S BOOK:
"Gulliver's Travels" by Jonathan Swift
FAVORITE FOLK-SONG:
"Tie Me Kangaroo Down, Sport"
Dr. Christian Otto is an emergency physician, and one of the world's leading experts in remote operational medicine.  Canada is a world leader in distance medicine due to expansive geography, and isolated populations in many areas of the country.  Distance medicine involves diagnosis, and or treatment of a patient in a remote site via medical expertise from a consulting site using electronic communications.