Jami Lupold is a music specialist with 22 years experience tea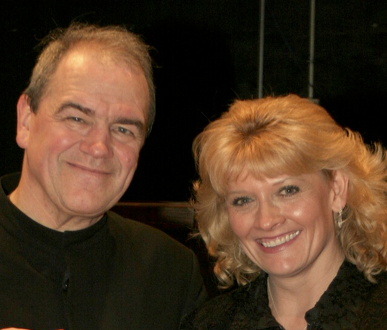 ching classroom music, band, choir and orchestra in Texas and New Mexico for students in Pre-Kindergarten through post-graduate levels. Through traditional and innovative techniques, Jami has inspired and guided students through musical experiences helping them become life-long music makers.  Her teaching includes integrating groups of special needs children into the music classroom focusing on auditory processing and sequenced movement.  For eleven years she served as Texas Music Educator Association region chairman for the elementary division in Odessa and Houston, Texas.  Jami presents educators workshops and professional development at conferences and school districts at the local, regional and state levels.  She plays flute and has a private flute studio working with students in the Houston area.
 Jami graduated from Texas Tech University and has been bringing space science events to life for students and educators for over 17 years. As Co-Director of the "Building Cultural Bridges" program Jami has hosted astronauts, engineers, scientists and musicians from around the globe, using the common language of music to bring the culture and science of the world directly to thousands of students.  Jami and her education team have guided teachers to push beyond the borders of their school/community, developing methods that connect public school education on an international level.  Her communication skills have helped build a strong network of adults from across the planet, linking the NASA Johnson Space Center, the CSA and other international Space Agencies, as well as the Houston Symphony. Together they have provided unique opportunities for teachers to support and enhance their students' education.
All students, regardless of experience or ability level, are immersed in exploring worlds of international music, science, technology, literature and cultures as we help prepare them to be leaders in an exciting future, meeting global challenges with confidence and compassion.